Custom Add to Cart Button Label and Link plugin let you to customize add to cart button by changing its default label's text and its action URL in few simple steps. With latest version, now you can not only change text and link but also configure Add to Cart Button's style with different options as mentioned below. It's a very useful plugin for those who want to sell their products at other platforms like paypal, amazon etc. or want to add affiliate links to the products, simply by adding custom link in button action area.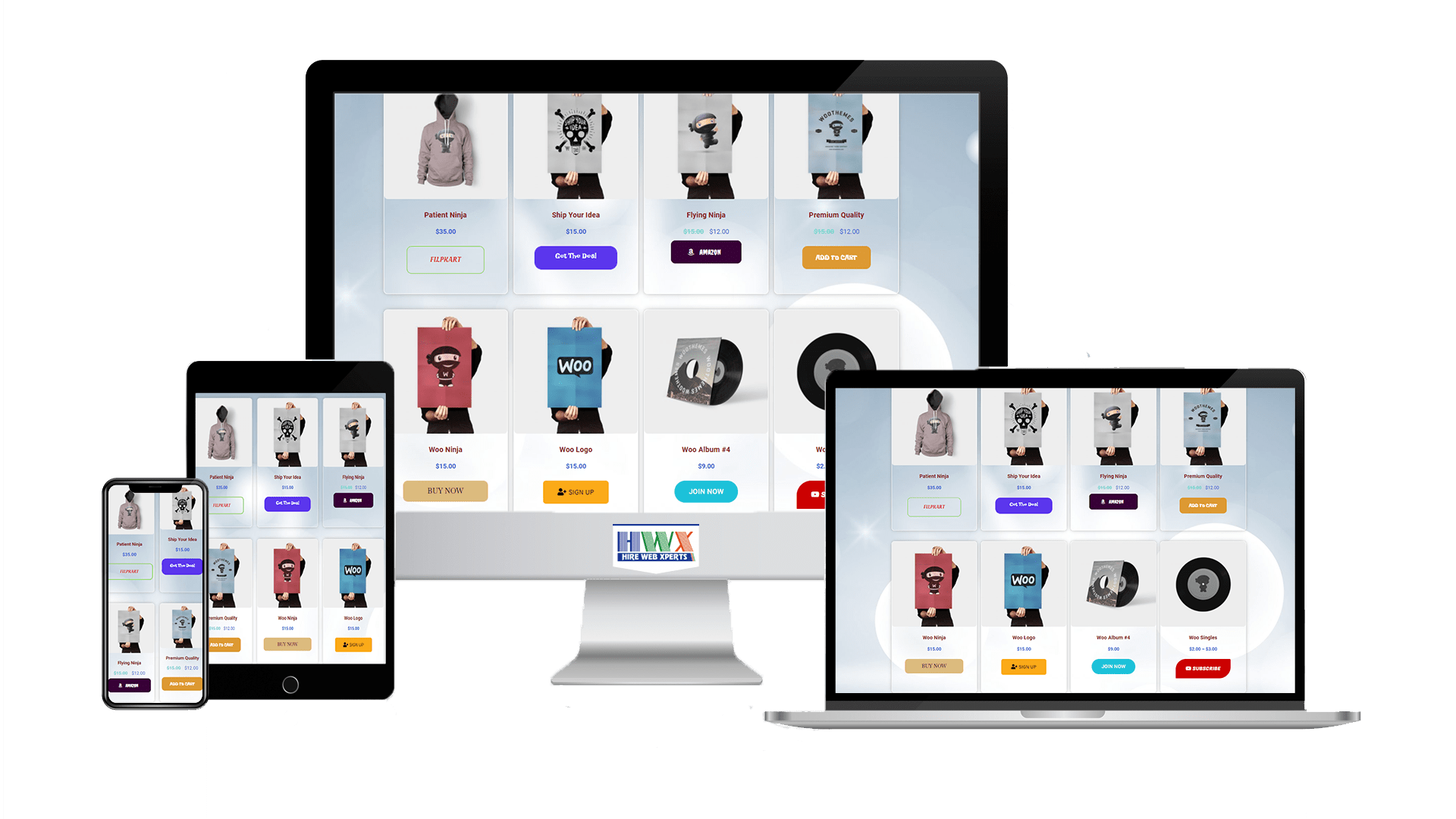 EASY TO SETUP AND CUSTOMIZE
Changes everything!
skateboardgolf
February 7, 2021
The ability to change the "add to cart" button links on a product level is game-changing! This enables linking Woocommerce "Buy" buttons to our Square online store – which means my client won't have to maintain two inventory systems. Thanks for a killer plug-in!
Great plugin!
acbob
January 14, 2021
This plugin does what it says it does. It's effective and simple and therefore easy to use. Allows for custom designing the buttons as well and last but not least, Jatin Chadha offered great support (within an hour I had a reply) that solved my issue (because of their knowledge of a related plugin; Yoast).
The BEST plugin for its purposes!
talalkh
April 9, 2020
I looked for so many plugins to create new buttons with custom links. Never found one perfect plugin other than this one! It is totally free. Very customizable. So easy to use. The plugin creator is very helpful too! Thabk you so much for your hard work!
Complex and easy to use
koczkapeter
January 5, 2020
Amazing Plugin! This plugin rocks!
mbesakioko
July 16, 2020
'Custom Add to Cart Button Label and Link' is the best Add To Cart button editor plugin I've come across in WP. I wanted to put a direct download link on my website's single product pages to allow visitors to download my digital products without having to go to the cart or checkout. This plugin gave me the capability to do that and more. I recommend it to anyone who would like to make changes to the default Add To Cart button that comes with WooCommerce.
Cool all work as described, thanks to author
mpwdev
March 6, 2020
Thanks to Author, for this cool plugin. With this plugin it is possible to change the default "add to basket" button/link to my own form/color/text data and link to my URL. After installation you will get option at WooCommerce/Products/Edit Product add not only one but several! buttons with Label/link. Perfect. Best recommendations
Pro CATCBLL Plugin comes with 3 different options. You can pick the option which suits best for your Business needs.
Pro CATCBLL Plugin comes with 3 different options. You can pick the option which suits best for your Business needs.
Frequently asked questions ?
To Whom this Plugin is for?
This plugin is specifically designed for woocommerce based stores. If you are an affiliate and promoting other company's products ( like for Amazon, eBay, Flipkart. Walmart, Shopclues ) then you can easily configure third party links to each and every product. Even you can add multiple buttons which gives the user a flexibility to buy same product from any of the company.
Is there any Free version of this Plugin?
Can I see the Plugin Demo for Purchase?
How Pro version of this plugin is useful?
The Pro version of this plugin is having a lot of extra features which are following:
Additional Styling Attributes
Same Button and Link for all products
Styling for individual Button as per your need
Shortcode Generator
Is this Plugin compatible with WordPress Multisite?
Yes, Pro version is fully compatible with WordPress multisite.
Can I add Different Buttons with different styling?
Yes, Pro version of Custom Add to Cart Button Label and Link offers this feature using which you can not only style individual Product Button but also separated Link for each product.
Is Pro version compatible with my theme?
Pro version of Custom Add to cart Plugin is compatible with most popular themes like Avada, Lambda, Divi , The 7, Storefront etc.. In case, you wanted to test before purchase, you can ask any query before purchase. Click Here for Support!
Custom Add to Cart Label and Link Pro helps you customize all of your woo commerce's Product button's design and links. Contact Us